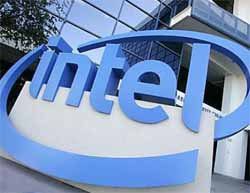 Mobile networks today
In the current setting, mobile phone networks utilize radio waves to establish connections between handsets and base stations

.

In the new base stations using Inter server chips, data could be stored in computers

.

This measure would make transmission of information much faster

.

It would also facilitate faster freeing of space so that connectivity of users to base stations would be enhanced

.
The company now hopes it could take advantage of the fast growth in demand for small cells

.

Those are smaller versions of base stations that it is initially targeting for now

.

However, one of the possible impediments to those hopes is the measure of some wireless networks to slow down on costs as they try to recoup past investments in 4G networks

.

Intel must have finally realized that growth is geared towards the mobile industry these days

.

The biggest manufacturer of semiconductors in the world has now integrated its server chips into machines that would help improve processing of smartphone data in mobile networks

.

This effort is clearly a strategy to aim for a huge slice of the growing digital marketplace

.
The giant company has revealed that it is now set to conduct a test with South Korea's SK Telecom Co and Nokia Siemens Networks to see if its server chips would work well when deployed in wireless networks' base stations

.

Intel hopes it could prove that its chips could significantly help ease congestion brought about by robust demand for data services

.
This effort could be an attempt to possibly offset the effects of popular mobile devices on the dwindling PC market

.

If the test runs smoothly, this may mark the shift of the company's focus from PCs to mobile devices and networks

.

It is also hopeful that the measure would generate several hundreds of dollars of income opportunities for the company

.
The chips are expected to help smart base stations ease up from the strain brought about by increasing network activities

.

Around the world, mobile data traffic is expected to jump by up to 13 times from 2012 to 2017

.

Intel wants to position itself strategically in time for this overwhelming growth

.
To date, Intel accounts for just 1% of market share for smartphone processors

.

Intel is reportedly trying to convince potential clients that its chips could help build new mobile equipments

.

Those possible customers include Ericsson, Nokia Siemens, and Huawei Technologies

.