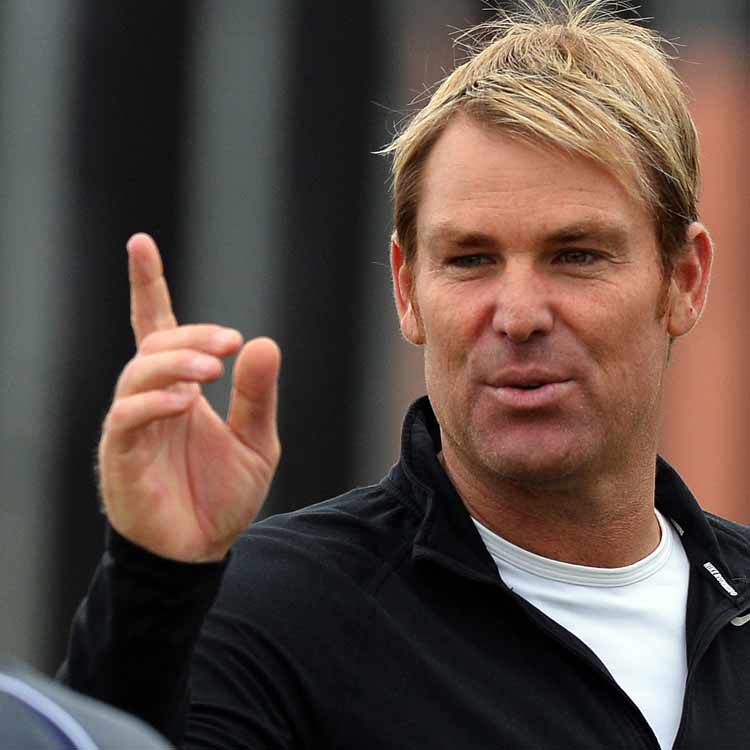 If Australia go into this Test thinking they cannot win then they will lose the series 5-0

.

They have to believe they can beat England

.
Australia can only win by making some big runs in the first innings and they can only make runs by realising that whatever they have been doing so far has not worked

.

The top order have to change their way of thinking and go out and realise the goal should be to occupy the crease

.
Sure you still have to keep that aggressive intent to score runs but Australia have to revert to old-fashioned, early 1990s Test cricket

.

That is make the bowlers come back for third, fourth and fifth spells

.
They have to wear the England bowlers down

.

They can't go out and try to blast the opposition away or impose themselves too early because at the moment the England bowlers have the measure of the top order

.

The Australian batsmen have to find the balance between attack and defence

.
The big question is going to be: do they have a good enough technique to bat for long periods

?

This is the perfect Test to find that out because we know the pitch will offer big reverse swing

.

It is probably the biggest reverse-swinging Test match ground in England

.

We also know it is going to spin square and bounce

.

If you can get through here at Old Trafford, make runs in these conditions against this attack and bat time it means you have a future of representing Australia in Test match cricket, along with a good technique and mindset to succeed

.

When you are under pressure players can easily over-complicate the game

.
They go back to studying videos, throwing balls and changing their technique

.

But this is not the time to tinker. Everybody has talked about James Anderson getting Shane Watson lbw

.

Watson gets himself to 20 or 30 but then looks to try to impose himself and dominate

.

That is when his technique changes. Ideally you want Watson to face 200 deliveries. You want Chris Rogers to face 100 plus deliveries

.

Whoever bats three, whether it is Usman Khawaja again or someone else, you want him to bat 100 plus deliveries too

.
Suddenly the top order have batting time, bowlers get frustrated and try different things so as a batsman you get a few more loose deliveries and boundaries come a bit easier

.

You rotate the strike and away you go. Cricket can be a very simple game

.

But it can seem complicated when you are under pressure and your technique is being questioned

.

Yes sure Michael Clarke has to contribute as well but he is not the problem

.

His natural style is to impose himself on the bowlers

.
But that top order of Watson, Rogers, and Khawaja have to give him the platform

.

That will then set up the strokemakers like Clarke at five to lead the team to the big first innings score required to set up a Test

.

The players will be hurt by the way they have played

.

They have let themselves down. They are better than that performance at Lord's

.

They showed tremendous courage and fight in the first Test match at Trent Bridge

.

There was no disgrace in losing that game because they fought all the way

.

What people want to see from this Australian team is that fight

.

It may sound unlikely, but I believe Australia can fight their way back in this series

.
If Clarke and Watson make big hundreds and the rest chip in then they have the attack to bowl England out

.

The only question coming into this Test is can the big players make the runs to give the bowlers a rest between innings

?

If they do that then they have a chance. If they do not make runs they will be in trouble again

.

Boof Lehmann and Clarke asked me to come down to the nets and have a session with the spinners on Wednesday

.
It was fun working with the spinners and the captain at Australia's final training session

.

Both Nathan Lyon and Ashton Agar looked good and spirits where high around the group

.

What the coach and captain will be saying to the players is 'trust yourself'

.

Yes, we had an ordinary match at Lord's but we nearly won at Trent Bridge even though we did not play that well

.

I think in the back of their minds the Australian players believe they can beat England but the experienced players like Watson and Clarke have to clear their minds

.
They cannot walk out to bat thinking 'if I don't make runs we are gone'

.

England have to be careful they do not get complacent and simply think Australia are rubbish

.

That would help Australia's chances.