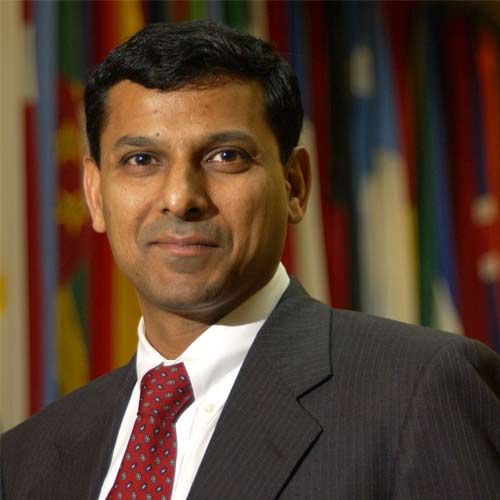 When noted economist Raghuram G Rajan takes over as RBI Governor next month, he will be among the youngest to occupy the high chair at the central bank

.
Rajan, a former chief economist at the International Monetary Fund, will be 50 years and six months old when he takes over as the 23rd Governor on September 5

.
When Manmohan Singh became Governor of the Reserve Bank in 1982, he was 10 days short of his 50th birthday

.

Singh, born on September 26, 1932, took over as the 15th Governor on September 16, 1982

.

He was appointed by Pranab Mukherjee, the then Finance Minister in the Indira Gandhi government

.
The distinction of being the youngest Indian Governor of the RBI lies with Sir C D Deshmukh, a civil servant who took over the office at the age of 47 in 1943

.

He continued as RBI Governor upon India's independence in 1947, becoming the first Indian to be appointed to the post

.
Rajan, who succeeds D Subbarao, will be the first non-civil servant in 10 years to steer the RBI

.

The previous non-IAS RBI Governor was Bimal Jalan, who had an almost six-year stint that ended in 2003

.
C Rangarajan, who is the chief economic advisor to Prime Minister Manmohan Singh, served as head of the central bank from December 1992 to November 1997

.
Subbarao's predecessor Y V Reddy, like him, was an IAS officer and Finance Secretary and had a stint of five years from 2003-08

.
The first Governor of the central bank was Sir Osborne Smith, appointed by the British Crown

.

He was succeeded by another Britisher and Indian Civil Services officer Sir James Braid Taylor in 1937, after which Deshmukh took over

.