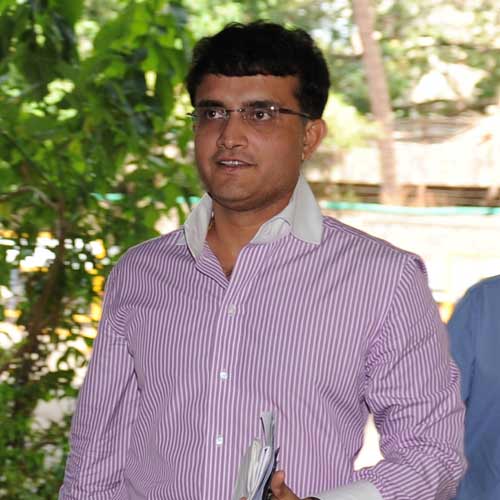 Australian cricketing legend Steve Waugh Tuesday praised former Indian skipper Sourav Ganguly, crediting him with having instilled toughness in the national side

.
Calling Ganguly a "great captain", Waugh said: "He brought toughness to the Indian side"

.
However, Waugh parried a query on comparing Ganguly and Mahendra Singh Dhoni as captains

.
"There are both good. But they are different as captains," he told mediapersons at Udayan, a home for children of leprosy patients at Barrackpore, 25 kms from Kolkata

.

Waugh has been one of the major patrons of the home, where the children affectionately call him "Steveda" and "Steve uncle"

.
Asked to predict the result of the ongoing Ashes series between England and Australia, Waugh said it would be "an amazing result" if Australia managed to square the rubber 2-2

.

"It'll be difficult," he said.
Waugh stood by the beleagured Australian team led by Michael Clarke

.

"They are very young. It has the quality to emerge as a good side

.

But you have to give them some time."
Waugh has been associated with Udayan since 1998, when during a tour to Kolkata for a Test match, he visited the sylvan surroundings of the Barrackpore home and offered to help in its running

.
Returning next year, he participated in an auction dinner in the metropolis and raised funds which was used to set up a girls' wing

.

Since then, Waugh has visited Udayan from time to time, shipping cots, medicine and gifts for the children

.

He has played Holi and cricket with the kids, with his wife Lynette and twin brother Mark accompanying him on occasion

.