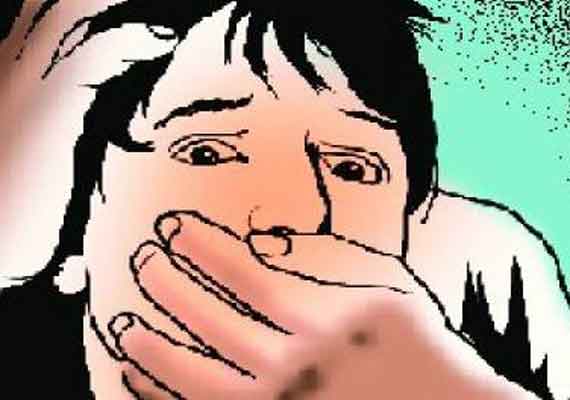 Bangalore: An Intelligence Bureau (IB) inspector has been arrested here for molesting an Italian woman when she sought his help in securing an exit permit to leave India, a police official said Sunday.

"IB inspector Krishna Kumar, 54, was arrested and sent to 15 days' judicial custody Saturday for investigation under Section 354 of the Indian Penal Code on the victim's complaint Dec 4 that the man had groped her Nov 27 in his car," Deputy Commissioner of Police T.T. Pawar told IANS.

Section 354 of the IPC deals with the crime of outraging the modesty of a woman. If convicted, an accused faces a minimum two-year sentence and hefty fine.

Kumar, who is on deputation as an immigration officer at the foreigners regional registration office (FRRO) here, had told the woman to meet him at a designated spot in the city on the pretext of getting her an exit permit to leave the country, the woman said.

As per Indian visa rules, foreigners have to report to the local FRRO if they are visiting the country on a work visa.

"When I reached the spot, he (Kumar) asked me to get into his car and demanded Rs.44,000 as bribe to get the exit permit in two days. When I refused to pay since I did not have that much money, he misbehaved with me and molested me despite my protests," the woman alleged in the complaint.

The woman's two-year-old son was with her when the incident occurred.

"When I resisted, Kumar pleaded to excuse but asked me to join for drinks at a bar. I refused and left the spot.

"He, however, threatened me if I told anyone about the incident and told me to come to his office for the permit the following day. When he failed to help in securing the permit, I decided to lodge a complaint against him with police as he was harassing me after groping," the woman said.

Though the woman had a valid one-year working visa issued by the Indian consulate at Milan, Italy in January 2013, the FRRO office granted her only a three month stay and ordered her to leave the country after its expiry.

"I have been frequently coming to India on tourist visa since a decade and even worked in Goa at an Italian restaurant. I came to Bangalore in February on being appointed by a trader in bakery and confectionary. I had to quit the job as the company could not afford to pay more.

"Though I wanted to leave the country in July, I could not as I met with an accident and fractured my leg. Finally, I booked a flight for Nov 12 but could not leave as I did not have the exit permit in hand," the woman told IANS.

Kumar, who came in contact with the woman through her friend also misled her by giving his name as "Shiv Kumar", she said.

"I learnt from his office that there was another officer by the name 'Shiv Kumar' and the accused was only pretending to help me for bribe and sexually assaulted me," the woman said.